Emma Armistead, PA-C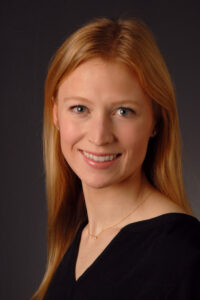 Emma Armistead, PA-C., is a certified physician assistant who is licensed with the Texas Medical Board and certified by the National Commission on Certification of Physician Assistants. Born and raised here in Dallas, she ventured off to North Carolina to study Health and Exercise Science at Wake Forest University, where she graduated magna cum laude with a Bachelor of Science. After graduating, Emma spent time working at UT Southwestern Medical Center on the Inpatient Rehabilitation, Neurology, and Orthopedic units. She then went on to obtain her Master's in Physician Assistant Studies from the University of North Texas Health Science Center (UNTHSC) in Fort Worth, Texas. Emma is passionate about providing thoughtful and intentional care and is excited to get to know her patients at Brehm Medical Center!
Emma and her husband are enjoying living back home in Dallas and recently adopted a Great Pyrenees puppy named Nana. During her free time, Emma enjoys playing pickleball, listening to podcasts, discovering healthy recipes to cook, and decorating her home for each season. She also loves big family dinners, game nights, and serving with her local church community.
Emma cares deeply about living a healthy, balanced life and hopes to help her patients navigate the world of health and wellness with grace and compassion.